Community engagement programs are not new for celebrity athletes, teams, leagues, and sports influencers. What is new and exciting is the increased creativity and ambition of sports philanthropy.
Tanks to this greater focus on sports as a vehicle for social change, sports philanthropy is now its own field of study at George Washington University Business School. GWU offers a program tailored to those who work in professional sports with an emphasis on corporate social responsibility (CSR) and nonprofits using sports for social good.
Another great example of the sports community rallying together to make their philanthropic programs more impactful is the Sports and Entertainment Philanthropy Summit. Speakers from industry leading organizations present on a variety of topics including how crowdfunding can change the way you fundraise and how to get celebrity endorsements.
What does this social change sports movement look like in action?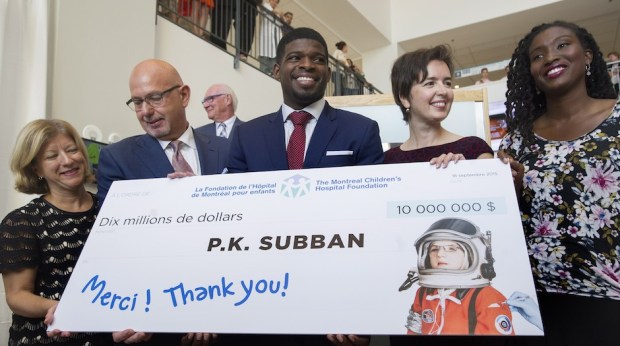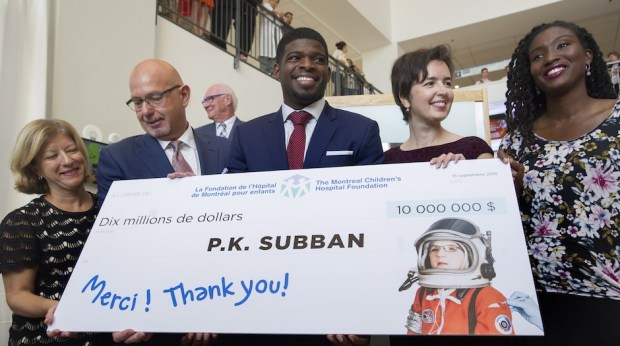 The NHL has had some star players in Montreal commit to social good in several ways lately.  Montreal Canadiens player PK Subban pledged $10m to the Montreal Children's Hospital – the largest philanthropic commitment ever made by a professional athlete in Canada.
Team Canada and Montreal Canadiens goaltender Carey Price recently became a national ambassador for First Nations, Métis and Inuit (FNMI) communities for the Breakfast Club of Canada.
In the world of basketball, NBA Cares is an effort to coalesce its community service initiatives to address issues ranging from education to youth and family development to health and wellness. One such program is Basketball without Borders, the NBA and FIBA's global basketball development program that uses the sport to create positive social change in the areas of education, health and wellness.
The NFL Foundation is professional football's nonprofit arm that represents the 32 NFL teams, and focuses on improving the health and safety of sports, youth football and the broader community. During the season, many players spend their day off working in communities, a tradition known as "NFL Tuesdays." Players volunteer each week at local schools, shelters, and hospitals, helping out in ways large and small.
Five Hole for Food and Footy For Food, charities founded by sport-loving philanthropic entrepreneur Richard Loat works with professional athletes and public figures to host sport tournaments to raise funds for food banks, completely engaging communities and local athletic heroes.
Sports and athletes have a magnetic hold on our imagination and fascination, and connect with communities at an intense level. The opportunities for sports to support social issues are enormous. The industry really is pushing itself to be a more powerful voice for change and carve out a bigger platform to make a difference in communities.
Street Soccer Scotland, a sports nonprofit dedicated to providing opportunity and building hope, quotes the famous soccer legend Bill Shankly on its website: "Some people think football is a matter of life and death. I can assure them it is much more serious than that."
If you've been considering it, now is the perfect time to build partnerships with the sports industry for social good.